Sporting Kansas City (KSC) head coach Peter Vermes has given an injury update on star forward Daniel Salloi. Vermes gave an update on the injurythat forced the Hungarian to miss the win over Seattle Sounders.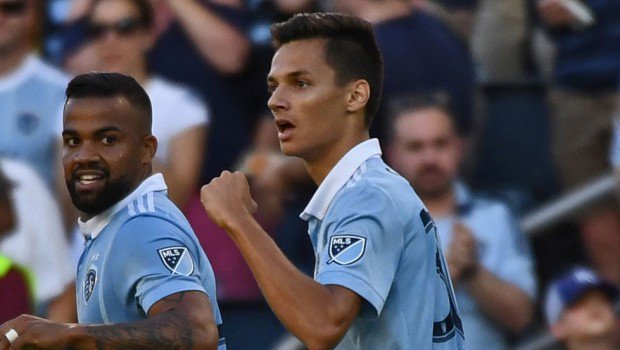 Salloi, 25, was a major absentee for Sporting Kansas City in the 2-1 win over Seattle Sounders on Saturday.
Vermes gave an update on Salloi in his post-match presser after the Seattle Sounders game. According to him, his injury is on a day-to-day basis and that the Hungarian forward will be available whenever he's fit as there's no timescale on the said injury. The Sporting Kansas City head coach said that the injury is a matter of days and his return is dependent on how Salloi accelerates through the rehab aspect of his injury.
Salloi has been in very good form for SKC in the MLS season this season and he's expected to make the nominees' list for the Landon Donovan MVP Award though whether he would win it is another thing entirely.
Hungarian national team forward Salloi has found the back of the net 16 times in the MLS this season. In addition, he has seven assists to his name. In the race for the Golden Boot Award in the MLS, Salloi is one goal shy of Ola Kamara who has 17 goals and he's in pole position to win the award.
Salloi has been missing in action since he turned his ankle during the MLS clash with Vancouver Whitecaps in the penultimate game for Sporting Kansas City. He was on from start to finish and even provided the assist for the goal scored by Johnny Russell in a 2-1 defeat at the hands of Vancouver Whitecaps.
SKC boss Vermes told reportersabout the ankle rolled by Salloi in his press conference at the weekend.