The Vancouver Whitecaps duo of Ryan Gauld and MaximeCrepeau have been rewarded with a place in the MLS Team of the Week for Week 35 after their impressive outings against Seattle Sounders. The two players were outstanding as Vancouver Whitecaps sealed a place in the playoffs via a 1-1 draw with Seattle Sounders at home.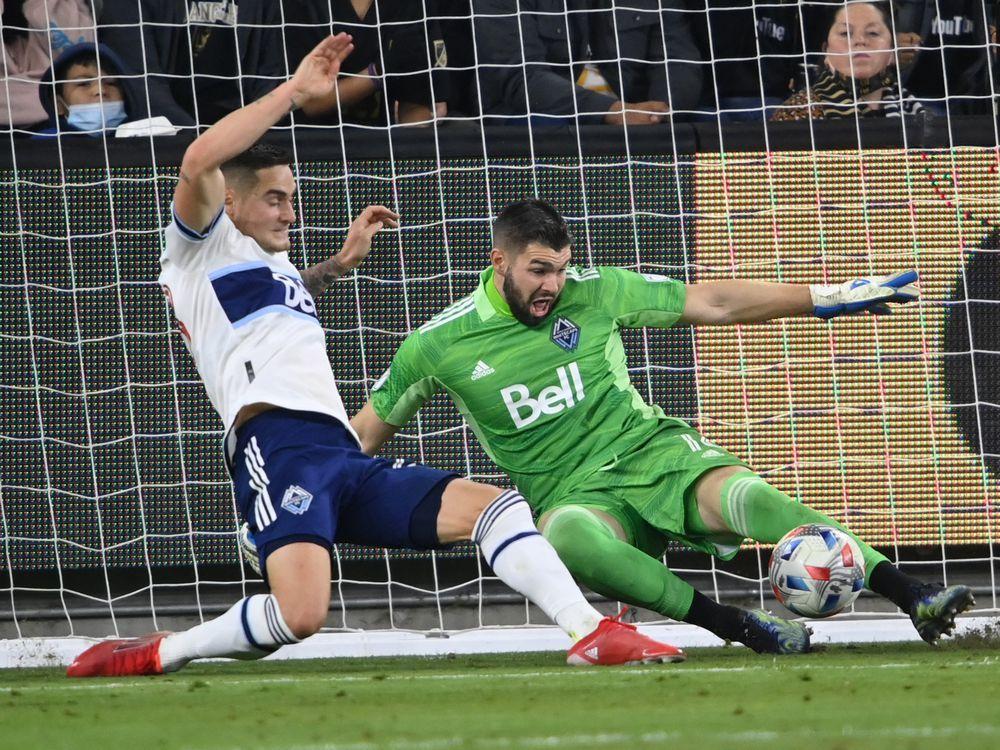 Vancouver Whitecaps had also drawn 1-1 at the home of Los Angeles FC (LAFC) in their MLS outing before their clash with Seattle Sounders.
MaximeCrepeau is one of the most in-form goalkeepers in the MLS following his performances against LAFC and Seattle Sounders. During the game with LAFC, the Seattle Sounders goalkeeper made ten saves to save a point for his team and he followed it up with another impressive display against Sounders. Crepeau made four saves against Sounders, including a late stop in the box to save another point for his team.
Vancouver Whitecaps shot stopper MaximeCrepeau is in the MLS Team of the Week for the fifth time this season. His first was in Week 4 on the back of a 2-0 win over Canadian side Montreal Impact. He was also named in the Team of the Week for Week 21 after the 2-1 win over LAFC.
His third appearance in the Team of the Week came after the 1-0 win over FC Dallas in Week 27, while the last appearance in the Team of the Week before now was for his impressive outing during the goalless draw at Houston Dynamo in Week 28.
Scottish player Gauldmade his 18th appearance for Vancouver Whitecaps in the MLS this season and he celebrated with a first half header for his fourth goal. 13 of his 18 appearances for Whitecaps are from the start. For the game against LAFC,Gauld provided the assist for the lone Whitecaps goal from Cristian Dajome.