In honor of the 50th anniversary of Bruce Lee's passing, the Seattle Sounders have released a remarkable jersey. The soccer club has designed a second kit that commemorates the life and legacy of the legendary martial artist. Bruce Lee spent his early years in Seattle and was laid to rest in the city, making it a place of great significance to his story.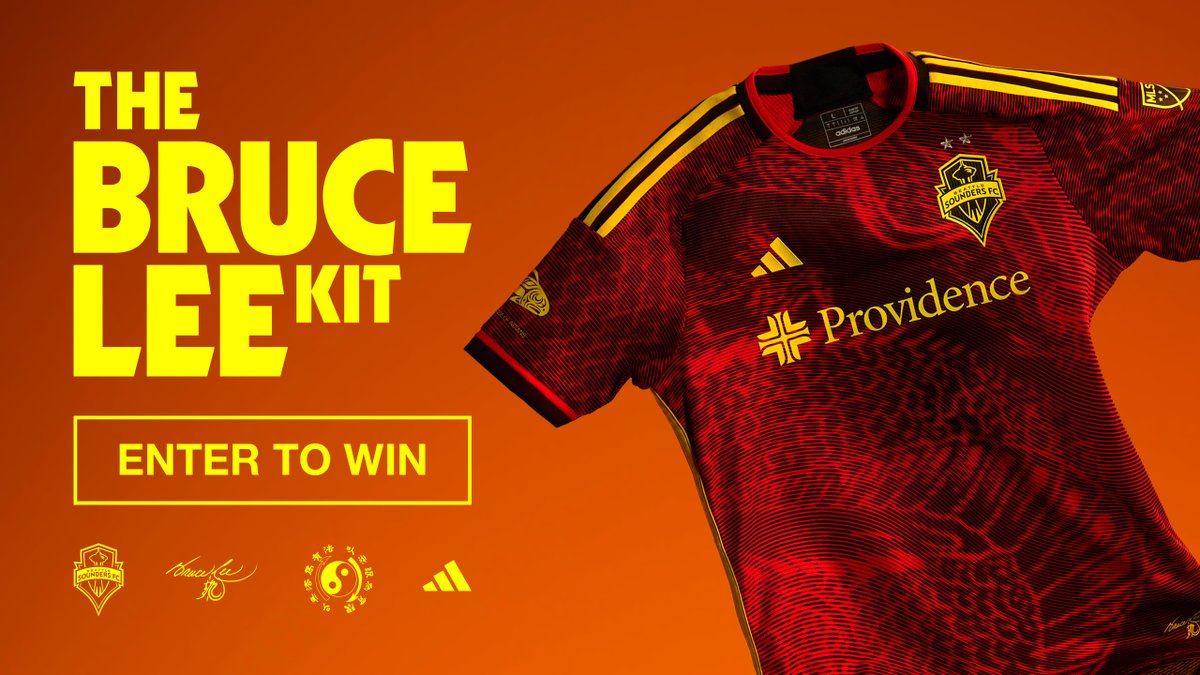 The jersey features a striking dragon-inspired pattern in red and black, complemented by a yellow trim that adds a touch of vibrancy. Additionally, the shirt's bottom bears Bruce Lee's signature along with a dragon symbol, which adds a personal touch to the tribute.Overall, the Seattle Sounders' Bruce Lee kit is a fitting tribute to the martial arts icon. It is a unique and creative way to honor his legacy while showcasing the club's commitment to celebrating local history and culture.
The Seattle Sounders soccer club has paid tribute to the legendary martial arts master, Bruce Lee, by incorporating his image into their 2023 kits. Shannon Lee, Bruce Lee's daughter, expressed her admiration for the homage and stated that Seattle holds a special place in her father's heart. She believes that it is a fortuitous and fitting tribute to her father and his deep connection to the city.
The Sounders team chose to honor Bruce Lee because they believe he embodies the values of harmony, self-expression, inclusion, and action that they share. The club's representative, Han Eckelberg, emphasized the dual nature of Seattle, with its contrasting qualities of rain and shine, industry and nature, and yin and yang. The city's diverse elements require harmony and balance, just like Bruce Lee's philosophy.
Seattle Sounders' 2023 season begins on February 26th, and the team is looking to build on their successful appearance in the Club World Cup. Eckelberg expressed his belief that Bruce Lee's spirit lives on in the city, which he described as "the water that is blue" and "the life that is green." He concluded by stating that Seattle is the dragon, representing the best in all of us. The Sounders' tribute to Bruce Lee is a creative and inspiring homage that highlights the power of unity, balance, and self-expression in sports and life.