Seattle Sounders are reportedly keen on signing veteran midfielder Albert Rusnak from fellow Major League Soccer (MLS) side Real Salt Lake (RSL). This is according to journalist Niko Moreno who said that at least one source has confirmed that Seattle Sounders are structuring a deal to sign Real Salt Lake midfielder and MLS veteran Albert Rusnak.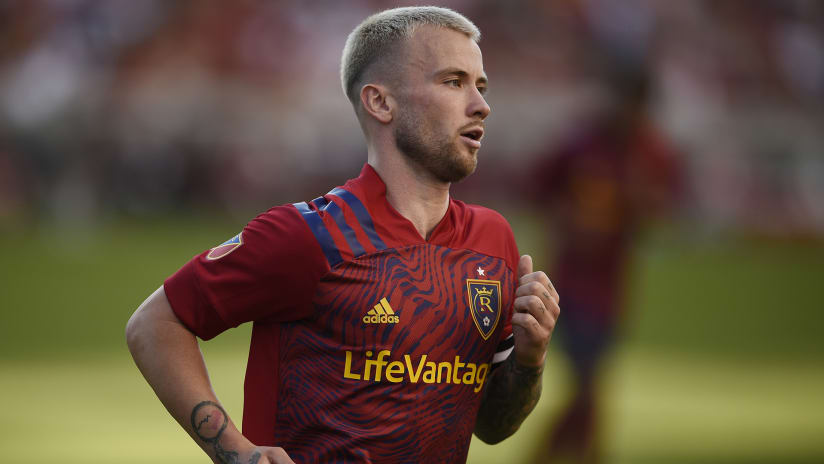 Moreno talked about Seattle Sounders and Rusnak via his official Twitter handle as he said that the quest to sign the veteran midfielder makes a lot of sense as he can function well in either the three-man centre back system or the 4-2-3-1 formation. The journalist said that the versatility of MLS veteran Rusnak could make him a key component for Sounders in their variations of their 3 CBs formations or under their 4-2-3-1 system.
Real Salt Lake have maintained that Rusnak would be part of their roster for the 2022 season but that's looking unlikely with the interest of Sounders in his services. It was earlier reported that the midfielder has been targeted by some clubs on the European continent, but it looks like the transfer links to clubs in Europe is more of agent talks. The interest of Sounders appears to be more genuine as Rusnak could easily make it to Sounders via the MLS free agency.
Rusnak is a Slovakian midfielder who has been at Real Salt Lake for four years. He has a return of seven goals  in 34 appearances. The 27-year-old had earlier made his debut for Slovakia in an international friendly clash with Austria in 2016. It was the last game of the year for the Slovaks and it ended in a goalless draw. He came on for his Slovakia debut at the start of the second half in the place of Jakub Holubek. The game was held on November 15, 2016.