Seattle Sounders midfielder Obed Vargas has been ruled out of action for the foreseeable future due to a lower back injury. Sounders manager Brian Schmetzerinformed reporters during a press conference at Starfire Sports on Monday that the young player will spend some time on the sidelines due to a lower back stress fracture.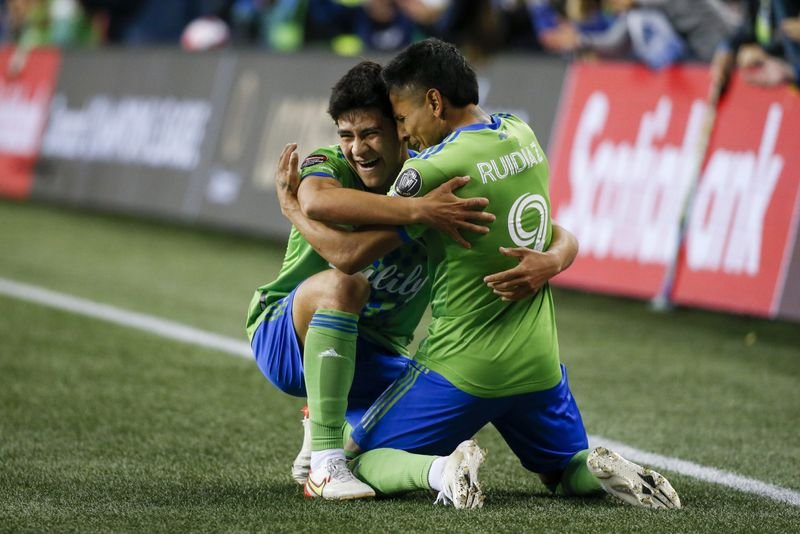 The back injury is a setback for Homegrown Player Vargas who has made a lot of progress in his professional football career within a short space of time. The 16-year-old is now a regular in the Seattle Sounders starting XI having worked his way into the team at the start of this year. Vargas worked his way into the Sounders XI on the back of impressive performances earlier this year including a strong display during theConcacafChampions Final as he helped his team win the competition for the first time.
Seattle Sounders boss Schmetzer has turned to Vargas in the last six matches on the Major League Soccer (MLS) scene after the serious knee injury suffered by Joao Paulo.
Vargas made 22 appearances for Seattle Sounders before he picked up the aforementioned injury. 13 of the 22 appearances were starts, while he came off the bench for the other nine games. On the injury, Schmetzer said it's unfortunate for the young player who has been in good form for his team. He acknowledged that Vargas has been playing well for Sounders before adding that the injury also denies him of the chance to play for the United States u-20 team. On the timeline for the injury to Vargas, Schmetzer said rest is the only remedy and that he will see a back specialist from time to time to monitor the playerandensure that he's in a good shape to return to the field of play.