Seattle Sounders director Garth Lagerwey has stated that Clint Dempsey will be out for the rest of the season because of health issues.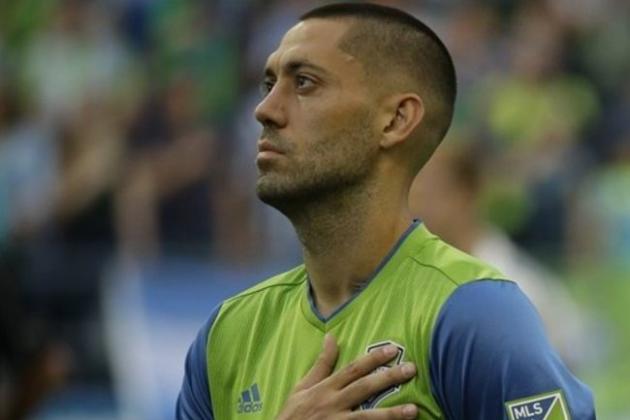 This statement has put an end to speculations that the player could be back before the end of the year.
Garth Lagerwey confirms that Clint Dempsey has a health condition that they have been monitoring for some months now. Tests have shown that the forward has an irregular heartbeat that needs to be addressed now before it turns into a dangerous condition.
Garth Lagerwey said that Seattle Sounders still believe that the player will be back in the team next year. However, he added that they would not be putting any pressure on the player as his health is more important that the club. He admitted that it would be a big loss for the team but at the moment they need to focus on the treatment and ensure that there is no danger to the player's health.

He believes that putting an end to this season prematurely Clint Dempsey will have a better chance of coming back in health next season. Garth Lagerwey said that the player will be undergoing further test and that an appropriate treatment will be given to him. He said that so far doctors have not prevented the player from doing any physical activities, but there need to be further tests done.
It is not only Seattle Sounders that will be missing Clint Dempsey. The player is also an important member of the United States team and is currently the second best scorer for the team. The national side will also need to find a way to cope with the absence of such a valuable player in the World Cup qualifiers. Dempsey will be missing games against Mexico and Costa Rica.