Seattle Sounders head coach Brian Schmetzer is ready to play with a weakened squad on Tuesday night when his team take on Portland Timbers in the fourth round of the 2017 Lamar Hunt US Open Cup.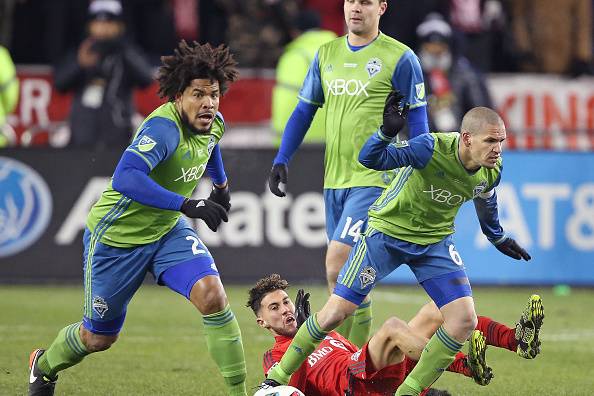 The match will have a different outlook to the teams' clash two weeks ago when the Sounders ran 1-0 victors in their conference.
The Sounders will have to cope without the presence of Clint Dempsey, who is suspended for the game while defensive duo Joevin Jones and Roman Torres will also not feature due to their participation at the World Cup Qualifiers with Trinidad and Tobago and Panama, respectively. United States forward Jordan Morris only returned from the international camp earlier in the week, and he could also miss out on the Cup clash.
In spite of the absence of several key players, Schmetzer is prepared to line up his best possible squad against Portland Timbers, who could take the Cup as a practice game for their rookie players. Timbers boss Caleb Porter hinted last weekend that he could rest his main players to focus on the Western Conference, and this could in turn see a reserve team make their appearance on the night.
Speaking to reporters, Schmetzer said: "Some of these early-round Open Cup games, you never know who exactly is going to start, so can you fully scout them, can you do a full dossier about their team? No. That's the biggest challenge. Are we going to mix and match our team? How may first-team guys are going to start? That's always a little bit of a challenge. It's easier to control what you can control, which is our team."
The Sounders are currently down in sixth place in the Western Conference, but there are still a force to reckon with in the Cup with their counterparts giving less importance to the competition.